Persecution of Christians. Time to React to Genocide
Słowa kluczowe:
persecution of Christians, united nations, international law, genocide, human rights
Streszczenie
The Report inidicates that it is highly desirable to establish an Ad Hoc Tribunal for ISIS crimes. The establishment of such Ad Hoc Tribunal for ISIS crimes is justified in the light of case law of the International Criminal Tribunal for Rwanda (ICTR) and the International Criminal Tribunal for the former Yugoslavia (ICTY). A proposed draft resolution establishing the above mentioned Ad Hoc Tribunal is attached in the Appendix to this report.
The main conclusions of the report are as follows:
1) State Parties to the Rome Statute and the EU Member States can, under universal jurisdiction, prosecute a person – a citizen of those states – accused or convicted of genocide. The lack of a uniform policy regarding egregious human rights abuses against Christians is a separate issue.
2) Unlike the European Union, which holds very limited competences in the area of justice, the United Nations employ a proven and reliable tool of action against such acts of lawlessness as crimes against humanity: measures taken by the Security Council in order to restore international peace and security. The UN may provide an optimal response to the persecution of Christians by establishing measures of both preventative (military peacekeeping operations in war zones) and post factum nature (Ad Hoc Tribunal for ISIS crimes).
3) Establishing peace enforcement operations seems to be the best means to protect the life, health and freedom of Christians, as it allows for the use of military means to restore the security of the concerned population and to demarcate the warring parties.
Pobrania
Brak dostęþnych danych do wyświetlenia.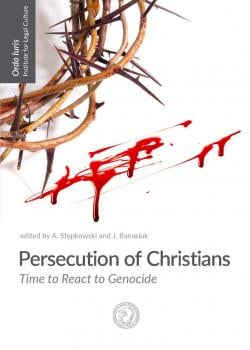 Pobrania
Opublikowane
December 22, 2020 — zaktualizowane February 19, 2021
Prawa autorskie (c) 2020 Wydawnictwo Naukowe Instytutu na rzecz Kultury Prawnej Ordo Iuris
Licencja
Utwór dostępny jest na licencji Creative Commons Uznanie autorstwa – Na tych samych warunkach 4.0 Miedzynarodowe.